'Dismantle the Euro to Save Europe' Featuring Tuomas Malinen
The coronavirus pandemic is putting more pressure than ever before on the already structurally weakened European economic and political landscape.
The European Union and the euro are part of the most ambitious political and economic experiment of the 21st century. The COVID-19 crisis, however, has exacerbated growing questions of political will and political legitimacy and led some to wonder if the eurozone can survive. 
Tuomas Malinen is the CEO of GnS Economics, a macroeconomic advisory firm, and Adj. Professor of Economics at the University of Helsinki. In this interview, he and NLW discuss:
Disclosure Read More The leader in blockchain news, CoinDesk is a media outlet that strives for the highest journalistic standards and abides by a strict set of editorial policies. CoinDesk is an independent operating subsidiary of Digital Currency Group, which invests in cryptocurrencies and blockchain startups.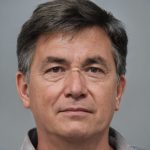 I have been writing about Cryptocurrency for over 5 years and I have seen it grow from a niche interest to a global phenomenon. I have written two books on the subject, "Crypto investing for beginners" and "Crypto trading for beginners". My work has been featured in major publications such as Forbes, Wall Street Journal and Time Magazine.
I am a thought leader in the space and my insights are highly sought after by both media and industry players. I am a regular contributor to CNBC, Bloomberg and CoinDesk. I also advise startups in the space and have mentored many successful entrepreneurs.