AndusChain, platform expansion through 'DAON'
AndusChain, Korea's leading public chain project led by Sung Jun Park, head of Dongguk University's Blockchain Research Center, announced that it will expand its platform based on Daon Coin in earnest.
Recently, in partnership with Seebox, a live commerce platform for small business owners, Daon coin can be used in this platform.
In addition, Sung Jun Park, CEO of AndusChain and leads the Dongguk University Blockchain Research Center, is a powerful influencer in the domestic blockchain market and is continuing various advisory activities for the government, institutions, and startups.
AndusChain boasts the fairest and fairest node compensation system among public chains in the market through the DEB consensus protocol developed uniquely as a public chain of technology in Korea.
AndusChain, which boasts high-speed TPS among public chains, is currently expanding its DAPPs utilizing AndusChain's network.  Accordingly, AndusChain is not resisting in investing and supporting each DAPP project.
The Probit Exchange, which has listed Daon Coin, is the leading global cryptocurrency exchange in Korea, officially acquiring ISMS certification and actively introducing anti-money laundering (AML) solutions to ensure investor asset security.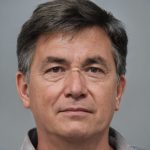 I have been writing about Cryptocurrency for over 5 years and I have seen it grow from a niche interest to a global phenomenon. I have written two books on the subject, "Crypto investing for beginners" and "Crypto trading for beginners". My work has been featured in major publications such as Forbes, Wall Street Journal and Time Magazine.
I am a thought leader in the space and my insights are highly sought after by both media and industry players. I am a regular contributor to CNBC, Bloomberg and CoinDesk. I also advise startups in the space and have mentored many successful entrepreneurs.