The Shadow of Satoshi's Ghost: Why Bitcoin Mythology Matters
How the myth-making around Satoshi reinforces what makes bitcoin unique in the landscape of global monies.
On Wednesday, a batch of coins mined just a month after bitcoin's birth were moved. It was the first time since August 2017 that any bitcoin from early 2009 had been transferred, and the action set Bitcoin Twitter on fire. While a number of bitcoin archaeologists quickly and persuasively argued the tokens were almost assuredly not mined by bitcoin creator Satoshi Nakamoto, it was a moment that reinforced the living history in the bitcoin ecosystem. 
In this episode, NLW looks at what makes the Satoshi mythology powerful: 
And while the battles within the bitcoin community around interpretation may look more like the early history of religions than like a business ecosystem, NLW argues that fervor is a key part of what de-risks bitcoin, even for investors who don't at all care about the mythology.
Disclosure Read More The leader in blockchain news, CoinDesk is a media outlet that strives for the highest journalistic standards and abides by a strict set of editorial policies. CoinDesk is an independent operating subsidiary of Digital Currency Group, which invests in cryptocurrencies and blockchain startups.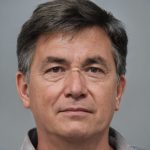 I have been writing about Cryptocurrency for over 5 years and I have seen it grow from a niche interest to a global phenomenon. I have written two books on the subject, "Crypto investing for beginners" and "Crypto trading for beginners". My work has been featured in major publications such as Forbes, Wall Street Journal and Time Magazine.
I am a thought leader in the space and my insights are highly sought after by both media and industry players. I am a regular contributor to CNBC, Bloomberg and CoinDesk. I also advise startups in the space and have mentored many successful entrepreneurs.