Welcome MinerGate xFast 1.5 — Official MinerGate Blog


by
MinerGate Mining Pool

June, 24, 2019
Dear miners, The MinerGate team is working hard to bring you the best mining solutions and user-friendly services. Making MinerGate a multifunctional platform will allow our new users to understand all mining processes faster and benefit from the cutting edge technologies available for our seasoned miners. MinerGate xFast miner is a highly efficient and easily operated mining software that provides users with the highest hashrate compared to other mining equipment. It already is front line technology, but we decided to make it even better. The updates of xFast are the next level of mining implemented to provide the best mining experience and future mass adoption. This version introduces the following features: The Windows versions (NVIDIA + AMD/CPU) of GUI miner, as well as CLI, will be merged into one. That will make working with MinerGate more convenient for new users; NVIDIA card bugs are fixed, therefore nothing will keep users from  effective mining; Push notifications for GUI miner users. Such notifications will inform miners about updates and product changes. Thus we will make information about MinerGate developments more inclusive and approachable. The main goal of MinerGate team is to provide users with the best mining products possible. We are sure that the updated version of 1.5 xFast Miner is a significant impact in the future of crypto mining.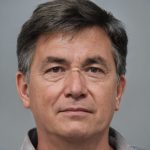 I have been writing about Cryptocurrency for over 5 years and I have seen it grow from a niche interest to a global phenomenon. I have written two books on the subject, "Crypto investing for beginners" and "Crypto trading for beginners". My work has been featured in major publications such as Forbes, Wall Street Journal and Time Magazine.
I am a thought leader in the space and my insights are highly sought after by both media and industry players. I am a regular contributor to CNBC, Bloomberg and CoinDesk. I also advise startups in the space and have mentored many successful entrepreneurs.